Top 7 Best And Worst 5 Ecommerce Web Designs
These examples will show you how you should and how you shouldn't design your ecommerce site. Pay attention because you do not want to have an ugly website in this modern day and age.
Ecommerce websites are designed with more creative and eye-popping designs to attract visitors. Whether you have a furniture shop to run online or products like gadgets and fashion collections to sale. A beautifully designed website is the foremost tool to catch business and visitors. The safest way to a well-designed online store is by using Shopify or Shopify alternatives.
To set your business on the web, an ecommerce web design needs to be a perfect reflection of your business. It must have strongeye-catchingg appeal to increases your online visibility that helps generating more revenue.
For online sales and marketing, web designers always think out of the shell to create a unique, interesting and attractive ecommerce website. That is not just aimed for online shopping but to be user friendly with rich visual effects.How does a best or not best ecommerce web design look, and why it is considered like that? Here you will find some designs.
You can check essay writing helper to get some good ideas and to help you with your writing.
How does a beast and how does a crappy ecommerce web design look, and why it is considered like that? Here you will find some designs.
7 Best Ecommerce Web Designs
By 20Jeans
This ecommerce web design steals your eyes for being so coherent with the product theme. It has a simple yet eye catching layout to attract buyers. You should not really complicate too much when it comes to designing your online store. Keep it simply and you are on the right path to create a stunning website.
By PremiumCoding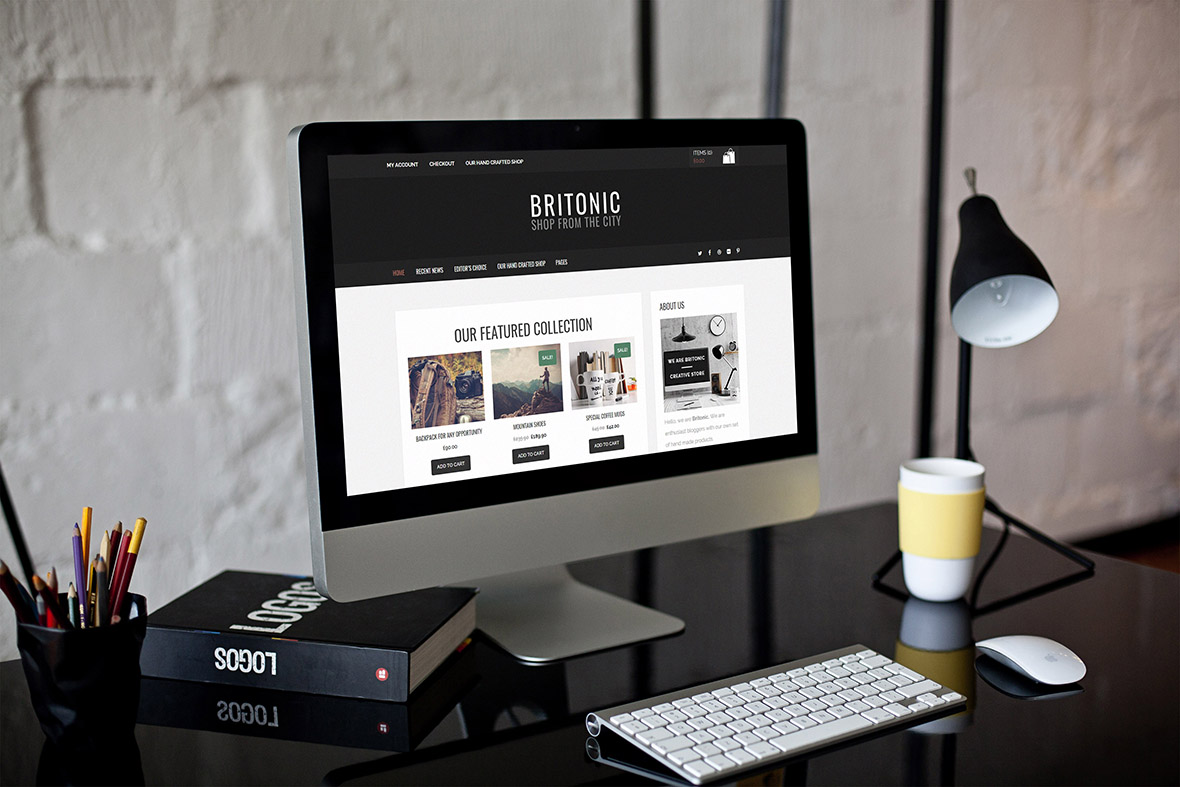 Many customers think that Britonic is a combination of a classy blog theme and a simple ecommerce solution. That is exactly what it was built for.
By Frederico Cardoso
You will be curious about the design but it is exactly what a unique beach towel is. The fun colorful theme speaks about the products it offers in multiple hues and the style popped at home page. You will immediately know what the site is about and what it sells. Straight to the point without distracting the visitors.
By Wondersauce
Visitors will catch this ecommerce web design just because of its wonderful theme to offer a classic range of men's sneaker.
By PremiumCoding
Everest brings a clean and minimal ecommerce solution. It is perfect for sport apparel as the name suggests. However, you can still use this WordPress theme for a wide variety of other intents.
By Happy Brain S.r.l.
The design maintains the elegance of its products, a range of opulent watches is well sold here just because of its vivid style. You will see some nude brown templates at home page featuring watches in a classic way.
By Social Design House
This candid ecommerce web design quickly grabs shopaholics who love to buy variety of handbags. It's the fun theme of Park La Fun that makes it a good reflection of the product it offers.
5 Worst Ecommerce Web Designs
Not always but it happens with many online business owners to get a poorly designed ecommerce website. Such websites are examples of bad web designing that neither attract visitors nor make them to explore the products or services available there.
A bad ecommerce web design also fails to increase sales and thus results into a worthless presence on internet. Few of the worst ecommerce web designs are discussed here that a business owner must keep in mind before getting it designed. Just DO NOT create a site like any of the listed below.
The web design is too hilarious to buy a car. It seems a junk of ideas that cannot be easily focused while looking into it. The complexity and non-seriousness makes it a bad ecommerce website with a poorly constructed web design.
The bewildered layout and uninspiring design make it a web designing disaster to put products on sale and catch visitors. The design is not clear for understanding. You will be lost.
The repetitive graphics and gloomy color layout with no creativity make it a very poor ecommerce web design. It gives no clear picture of what it offers to purchase. The website seems a stress for eyes while browsing its features.
This website has too much information incorporated at the home page with a comic-like layout. The site aims to attract tourists but in a non-serious style where they do not find any attraction to stay and look for the details. Do they actually do business with this site? I hithly doubt it.
What is pennyjuice, you never understand with this colorful representation that irritates eyes for being so sharp. Too much content and contrasting graphics of trees instead of juices make it a poor ecommerce web design. Moreover, when you click, for instance, on HTML, your eyes will hurt. I highly advise you to stay away and not click on anything at all.
Run away from stinky websites like these are. You do not need them in your life.
To make your ecommerce website a big stop shop for online shopping, every business owner needs to have best of the best web design, that is simple to understand and easy to order products. In Dubai, the ecommerce web design company eTek Studio makes innovative web designs to increase sales at internet.
We really appreciate you for visiting PremiumCoding and reading this article! Now you might also want to check out
our Themes
here.