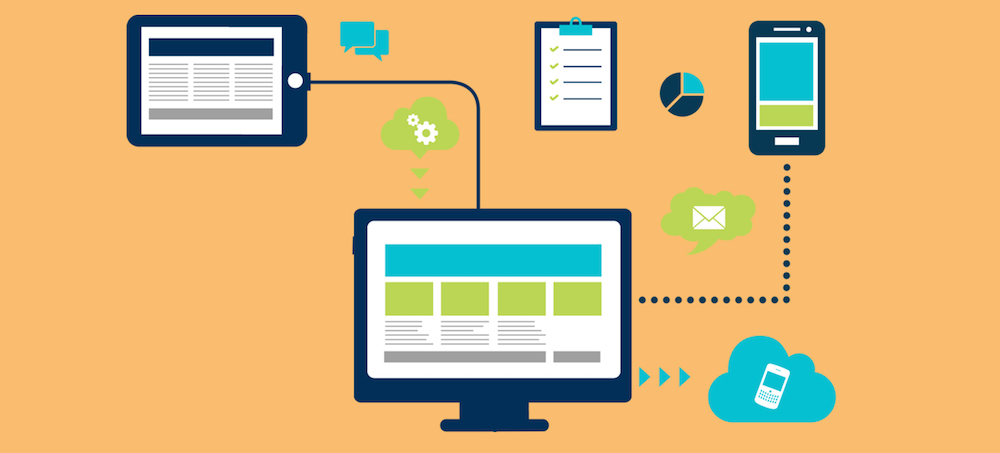 5 Amazing Tips to Brand Your Website
Your website is the gateway to your business' online success. How you brand your site can invite visitors or grow your audience and hopefully your conversions. A well-branded website can dramatically increase your business value by enhancing your brand perception. The first impression counts, and when it comes to your online branding, your website is a crucial touchpoint for creating a lasting first impression on your prospects. Here are five amazing tips for branding your website for online success.
Design is everything
Website design encompasses lots of elements, including theme, colors, typography, layout, logo, and more. While you may want to make your site as impressive as you possibly can, overdoing it can ruin the user experience and affect conversions. The secret to a great website design is keeping things simple but stylish.
To begin, invest in a professional logo that represents your brand identity. Consider including a tagline within the logo to ensure site visitors identify with your website's purpose from the get-go. For best results, place the logo at the top-left corner of the website as this is the most conspicuous part of the website. Similarly, the theme, color, and layout should reinforce the site's purpose and brand image. Choose elements that represent your brand and ensure they're consistent with your logo for an overall strong brand identity. Platforms such as Looka can help you design a great logo and build a brand that you love.
Outline your goal clearly
What is your website about? What should your website visitors do? Defining your website's goal and communicating it clearly, is the secret to boosting your conversions. Ensure you project your message clearly from your about us page to every other web page content. This will help your most ideal audience identify with your site and also navigate them easily towards the end goal.
Ensure style consistency
Effective branding banks heavily on consistency, and maintaining a consistent style will help you develop a strong brand. Have a style guide to help you stay on brand with every piece of information you publish on the website. This will foster brand recognition as well as cement your brand identity online.
Have a content strategy
Content is an integral part of branding, and publishing great content is a pathway to creating a strong brand. However, putting random content out there may not be effective. Step up your marketing efforts by creating a solid content strategy. Among other things, ensure the content is engaging, useful, and is consistent with your brand message.
Publish customer testimonials
Almost every strong brand out there has discovered the power of authentic customer stories in creating brand awareness and building credibility. You can replicate the same on your website by publishing testimonials from your loyal customers. This is an effective way of increasing your brand trustworthiness in the eyes of your website visitors and nudging them towards conversion.
Endnote
Your site is the face of your brand online. Having an impressive website that amplifies your brand identity can give you an edge over your competitors by winning you a loyal audience and boosting your conversions. Ensure you invest in a great website design with a professional logo, theme, color, and layout that represent your brand image. Outline your goal clearly to attract and engage the ideal audience and keep them hooked by adopting a consistent style.
We really appreciate you for visiting PremiumCoding and reading this article! Now you might also want to check out
our Themes
here.