Brixton WordPress Blog Theme – Version 3.0
Blog is the core of every good WordPress powered website. It all begins with storytelling. Brixton brings a unique style, loved by hundreds of happy customers! Brixton is our best selling WordPress blog theme. It was released almost exactly one year ago and it was the 3rd best selling blog theme in 2015 on Themeforest.
It was time for a next major update to make the theme ready for 2016. Don't worry, nothing major in terms of design and all new features can be turned on/off. So everyone that likes it just the way it is, your design will be intact.
Let's see what some of the most exciting new features are:
Improved design of slideshow in the gallery post
Search in the top bar (can be turned off)
Facebook widget in the sidebar
Audio post is now done with Soundcloud
Social share icons added in the sidebar for improved social sharing options (can be turned off)
Improved SEO
Improved responsive design
Option to have a big 728×90 AD in the header (can be turned off)
With the new features with prepared two exciting new demos, just to see what you can do with Brixton. Click on the images below to see both previews.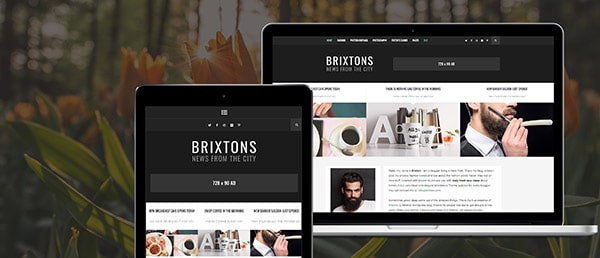 We hope you will like the new features of Brixton. If you have any suggestions for cool features that you think would be a great addition to Brixton, let us know.
We really appreciate you for visiting PremiumCoding and reading this article! Now you might also want to check out
our Themes
here.