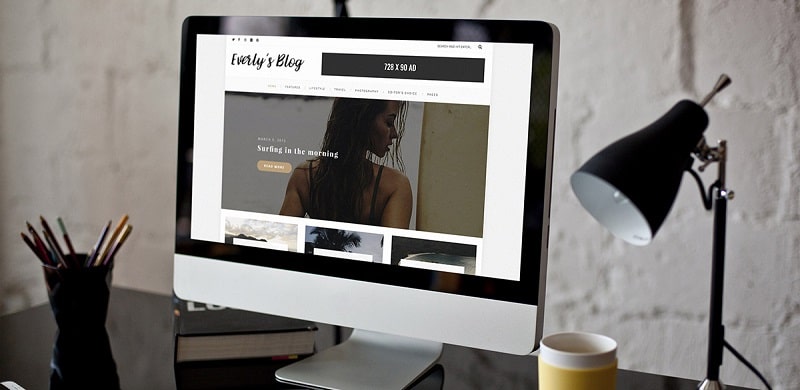 Minimalist Design: The Best Way Of Web Page Styling
As you may know, today owning a beautiful and ideally running website is a quite popular thing. Seeing that, don't forget that your own online project should be a brilliant one to stand out from the crowd. So how is it possible? Well, needless to say, a gorgeous appearance is an important aspect of every successful website. Thus, today we are going to tell you how to create a minimalist design for your website. All in all, simplicity is always in vogue! For these simple reasons, leave all the sad thoughts behind your back. In the end, these days you don't have to be a coding guru in order to get a pleasant and attractive web design. Would you like to know more? In this case, don't stop reading this post. In a word, here we are going to tell you about the general principles of minimalist design. What is more, we will also show you several examples of the charming sites and WordPress themes with minimalist design that are from TemplateMonster. Let's start!
Web Design Responsive WordPress Theme
To begin with, minimalist design is the design that includes only the most essential elements. What is more, minimalism has always been popular not only among the designers but among the writers or artists. Furthermore, you can also find various expressions of minimalism in music, sculpture or any other art forms. Why is it so popular? Well, the answer is easy. In a word, minimalist design may not only be flexible. Furthermore, minimalism in web design unquestionably looks awesome. Still, sometimes it is difficult to create such style for your website. Moreover, not every professional web designer is able to create a nice minimalist web design. So what is minimalism about? Shortly, it means removing all the unnecessary elements until you have only the most important ones. Thus, think twice about the elements of your website. Try to figure out the ones that are necessary for your site to function.
Ludwig Mies van der Rohe: 'Less is more'
To begin with, let's remind one popular quote by Ludwig Mies van der Rohe: 'Less is more'. Without a doubt, this famous architect described the meaning of minimalist aesthetic in the best way. As it has already been said, you have to focus on the basic elements for your perfect minimalist design. All in all, talking about web design, there is nothing complicated. Firstly, we all know what the basic features for any online project are. For example, menu, 'contact us', comments field, social sharing, blog, etc. Secondly, the other options depend on your site's subject. To illustrate, being a photographer, you do need a fantastic portfolio or a cool gallery, if you are selling some products.
On the other hand, these features are not the most important ones for a website related to literature. To illustrate, the example below includes only the elements that you truly need for such kind of website.
MaxPaxton – Freelance Copywriter and Journalist WordPress Theme
Hick's Law
Here is another rule you should remember about. To make a long story short, the Hick's law says that every additional choice means the increasing of the time that one needs to take a decision. Without a doubt, you have felt how this rule works a lot of time. For example, you can see it while sitting in an outstanding restaurant. They usually propose people to check menus with the great lists of different unknown cocktails. What is more, each of us meets Hick's law every day while surfing through the web space. Needless to say, there are a lot of websites that have unneeded additional information. To sum everything up, the more choice is given to you, the less chances for you to choose something at all. In the end, all of these make a real Paradox of Choice.
And here is a bright example of minimalist design from Tiffany website.
Unquestionably, you don't a website that provides the Paradox of Choice. Actually, the more options your guests see on your pages, the more difficult it will be for them to do something at all! Seeing that, make sure that you don't overuse the features for your site. Naturally, the appearance of your website is a vital thing… Still, even the most gorgeous online project makes no sense when it isn't a popular one. What is more, think of what is necessary not only to the function of your site but to its content as well. After that think about these aspects and omit anything that doesn't directly contribute to either the content or function. To finish with, keep in mind that every graphical or design element will directly affect the usability, readability and look of your website. In general, comfort and beauty is a real formula of every project's success.
Below you can see the screenshot from Apple website. In a word, the design of the page includes the basic colors: black and white. What is more, it is quite comfortable, as you can easily find here the most important links. Such as 'iOS', 'Support' or 'Buy'.
Subtract Your Elements
Wondering what is your next step? Well, it is all about subtracting each element of your online project. All in all, we are going to create a really minimalist design. That is why you should subtract and remove the elements of your site until it literally stops working. At the same time you should not forget about comfort. It means comfortable navigation, readability, etc. It is great if your site works with the minimal amount of the elements and options but you have to remember about its quality. Thus, just be sure that your online project is still a user-friendly one. In the end, even the most minimalist website should deliver the experience that you would like your guests to have.
To illustrate, below you can see another amazing example of a great minimalist web design. Here is a simple gray background, white fonts, readable typography and comfortable navigation. What is more, although this example is classic, it is still attractive and minimalist.
Houston WordPress Theme
So, for today these were all information about minimalist design for your site. As you can see, there is nothing complicated. Given these points, tell us your opinion. Have you ever created a minimalist website before? Was it popular? How do you think what is the best way to figure out which elements you can leave and which you have to remove? Maybe you have your own tips and principles that are related to winning minimalist design? In this case, tell us about them! All in all, don't hesitate to leave all your thoughts and questions in the comments below this post!
P.S. Don't forget that the screenshots above are from TemplateMonster. You can visit their Service Center in order to get more information about these wonderful and well-running themes. By the way, the company provides the templates customization and free 24 / 7 tech support.
::
Extra! Extra! Read all about it!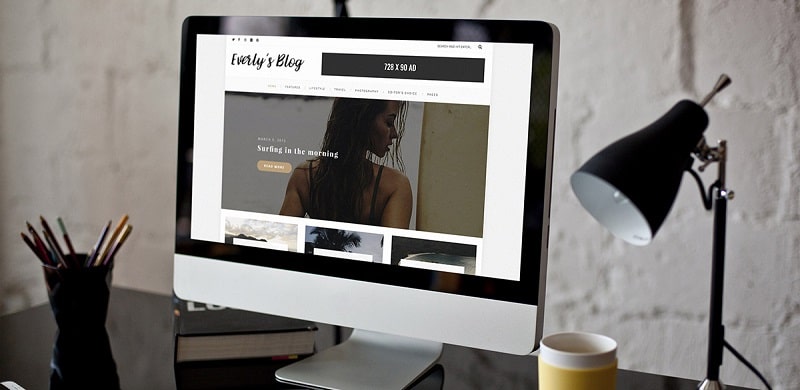 As an example of a minimal and clean looking PremiumCoding WordPress theme, here is Everly. Whoever out there is about minimalism, you will love everything about this hipster blog theme. It gives each visitor a complete distraction-free browsing experience. But the most important feature Everly prides itself with is the fact how much focus is put on your content. At the end of the day, it is the amazing content why you are launching your online project in the first place. Stunning Everly does not override your work with its design at all. Very appealing to the eye and easy to flip through.
We really appreciate you for visiting PremiumCoding and reading this article! Now you might also want to check out
our Themes
here.